Cloud-Based Solutions for Maritime Scheduling, Dispatching, Communication and Data Management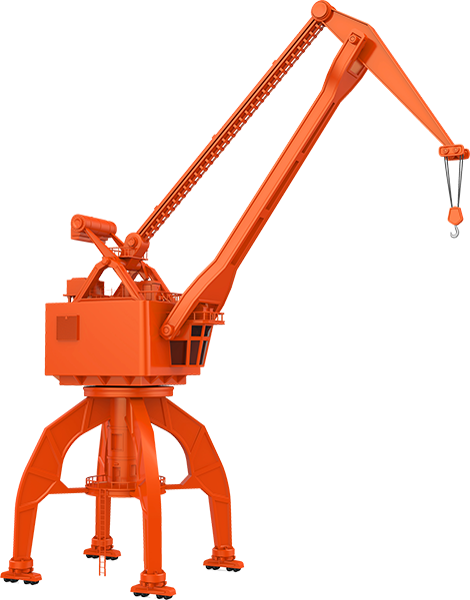 Web-based Maritime Software
Dispatch Maritime Labor on Time.. Every Time

To overcome disruptions in the global supply chain caused by maritime labor shortages and inefficiencies, the CEO of Dispatch Dynamics worked side-by-side with labor leaders, dispatchers, employers and shipping associations to design and build the only hourly, web-based dispatch application for maritime labor in the shipping industry, Harbor Watch Maritime Information System.
Harbor Watch has a seven year history of proven performance dispatching hourly labor in multiple seaports with ZERO DOWNTIME.
Digitization, Organization and Communication
Harbor Watch provides digital, off-the-shelf software with a high technology readiness. Access to actionable, trusted data is powered by cloud-based dispatch applications with interactive scheduling, instant communication and real-time employee data management.  
The robust software merges digital technology with the workflow processes of a brick-and-mortar hiring hall.  Harbor Watch provides new ways to mitigate the risks associated with seaport congestion, severe weather, COVID-19, flooding, earthquakes and power outages.
"Digitization gives us a unique chance to address maritime labor inefficiencies. Beyond the immediate benefits to the maritime sector, digitization will help countries participate more fully in the global economy."
Makhtar Diop, Managing Director
International Finance Corporation
The World Bank Group
Digital Dispatch Organizes Hourly Workforce
Built for an under-educated workforce, Harbor Watch merges digital technology and cloud services to organize the complex rules and rights for hiring maritime labor in any Port.  Whether a port is manned by union labor, independent contractors or hourly employees, job orders are displayed and dispatched online, in real-time... every time. 
Industry Tailored Solutions and Benefits
Commercial-off-the-shelf software with a high tech readiness
Individual or Multi-Tenant Dispatch w/segregated databases.
Built for under-educated workers with limited computer skills.
Dispatch workers from fixed or remote location
Manage labor costs for mobile workers more efficiently
Reduce administrative overload
Hourly Workers shape up online with their mobile phones
Automate multiple dispatch processes simultaneously
Integrate web-based dispatch with any payroll application
Communicate remotely with individuals or groups
Track workers' daily jobs, training and point-of-hire certifications
Worker's Web Page documents job history, safety and security training
Automate 21 daily reports without operator interaction
ORGANIZE HOURLY LABOR IN ANY PORT WITH POWERFUL FEATURES
Harbor Watch organizes remote hiring, scheduling, dispatch and communication in any seaport.  THREE dynamic applications interface to schedule hourly workers. Software reduces administrative overload, manages hourly labor more efficiently and ensures that all safety and security protocols are enforced. 
INTERACTIVE EMPLOYER/CONTRACTOR JOB ORDER APPLICATION
Harbor Watch Job Orders provide Employers or General Contractors with an external interface to selected DDI dispatch applications... allowing them to build and transmit a work order in 3 minutes. 
DYNAMIC DISPATCH/SCHEDULING/COMMUNICATIONS APPLICATION
Real-Time Scheduling. Schedules and dispatches hourly workers to any location by job type, on-line, in real-time..
One-step Remote. Allows hourly workers to schedule their availability on interactive website from their mobile phone.
Certifications, Licenses, Training, Skills.  Searchable database at point-of-hire for each worker's training, years-of-service, certifications, licenses, and skill-sets.
Text Messaging Communication. The Hiring Board on Smart Scheduler provides five unique text messaging tools to contact hourly workers INSTANTLY...  individually or in groups.
MOBILE WEBSITE: ORDERS & JOBS IN REAL TIME 
Daily work orders and jobs displayed in real time on mobile website.  Using cell phone workers access  website with personal password to schedule their availability to work by day or week. 
UNION/NON-UNION CRAFT-BASED DISPATCH
In union and non-union seaports around the world, maritime labor is most commonly dispatched by craft and/or seniority.  Harbor Watch has six craft-based dispatch applications with three seniority options.  The Smart Scheduler offers three dispatch options: card-swipe, drag-and-drop and automated roll over. 
NOTE:  Harbor Watch SmartScheduler accommodates multiple dispatch options for seaports dispatching more than one craft-type simultaneously.
CERTIFICATIONS, TRAINING and FRINGE BENEFITS
Employers need confidence that workers assigned to their jobs are trained, dedicated and certified.  SmartScheduler provides dispatchers and administrators with a searchable database to identify and display each worker's certifications, training and skills. Point-of-hire feature in the SmartScheduler immediately notifies both the employer and dispatcher with a text message if a worker's certification, skills or training do not match the job requirements.  Workers with restrictions are identified and blocked on the schedule.
NOTE:  SmartScheduler accommodates multiple craft/dispatch options.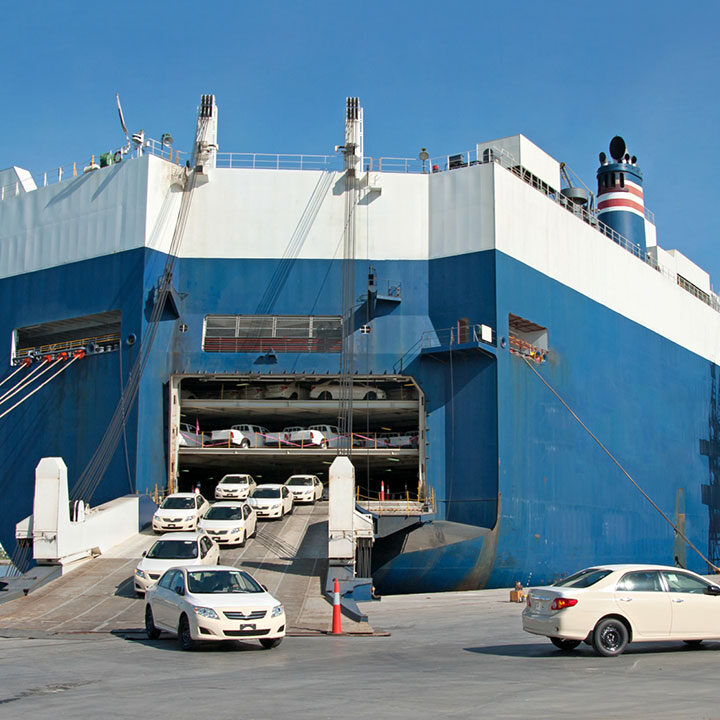 REMOTE HIRING MEETS LABOR
CHALLENGES
In addition to dealing with six named hurricanes, flooding, power outages and arctic storms in 2020, maritime labor on the East and Gulf Coasts continues to find ways to survive the complications of COVID-19 and the "new normal" created by a worldwide pandemic.
The Virtual Hiring Hall tools in Harbor Watch allow union locals and port employers to dispatch workers in real-time and send text messages from their SmartPhones or wireless laptops.
Workers, using their mobile phones, are provided with access a secure website to shape-up remotely for daily/weekly shifts.  Automated text messages are sent to workers confirming all hiring transactions. 
Workers are dispatched by port facility according to established hiring rules. Work history and all text messages are updated and recorded in real-time on each worker's personal web pages.
MOBILE WEBSITE DISPLAYS JOBS & WORK ORDERS IN REAL-TIME
Harbor Watch dispatch provides a mobile-responsive website fully integrated with the real-time dispatch module.  In addition to displaying live work orders and scheduling, each Harbor Watch website displays the latest news, weather and and shipping information.  Using mobile phones to access their website, workers watch as dispatcher fill scheduled jobs in real-time.
Maritime jobs are filled according to seniority and each local's hiring rules. Text messages are sent to members confirming their daily jobs. End of day, Harbor Watch SmartScheduler emails completed dispatch orders to Port Employers. 
Dispatch Dynamics also offers optional versions of Harbor Watch with remote shape-up features that allow members or employees to change their own availability without calling the Hall.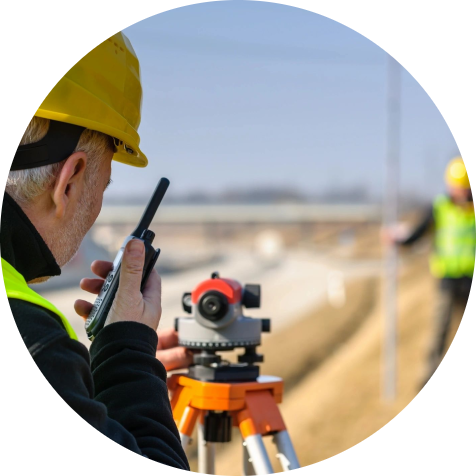 DISPATCH, COMMUNICATE OR SEND SMS MESSAGES WITHOUT POWER OR WIRED INTERNET
With the click of a mouse or a tap on a SmartPhone employers, union officials and dispatchers are able to communicate instantly with labor in the portr...without electricity or wired internet.  The Harbor Watch SmartScheduler provides five separate text message options:  VOIP from the Hiring Board, SMS to individual members, SMS to gangs working a particular ship, gate or warehouse; SMS to members scheduled and dispatched, SMS messages to groups large or small. 
In 2020 the Gulf Coast states experienced six named hurricanes, flooding, power outages and even an Arctic storm. During these and other natural disasters, the web-based dispatch applications deployed by Harbor Watch can add even more value to the maritime industry.
In 2019 the Port of Charleston received a bomb threat.  Longshore Local used Harbor Watch to send 5000 text messages* in one hour; insuring that all members exited the Port safely. 
*Multiple text messages sent to each member working at the Port.
USMX FUNDS PROOF OF CONCEPT PILOT - HARBOR WATCH DISPATCH
IN A FLAWLESS PROOF-OF-CONCEPT PILOT FUNDED BY USMX, HARBOR WATCH PROVIDED A COMMON PLATFORM FOR BOTH EMPLOYERS AND UNION LEADERS TO MAKE FASTER AND MORE EFFICIENT MANAGEMENT DECISIONS.
During a two week pilot in Charleston, SC Harbor Watch provided three fully functional craft-based dispatch applications for Checkers, Longshore and Maintenance unions. Three Port employers also participated in the Pilot.
EMPLOYERS - BENEFITS DELIVERED
During the two week pilot Harbor Watch was able to effectively document ILA member point-of-hire certifications, restrictions and Incidents. During point-of-hire, Harbor Watch was able to increase the number of certifications authenticated from 5 to 12 certifications per member.
• Worker's failure to meet job certifications emailed to employer BEFORE dispatch
• Provides Employers with interactive Work Orders
• Employers receive ILA member data identifying check-offs and jobs with fringe benefits
• Tracks and updates ILA Member Training (i.e. EEO, Safety, Sexual Harassment, etc.)
•  Dispatch Orders with member's photos support employer identification and enhance port security.
ILA LOCALS & INT'L - BENEFITS DELIVERED 
In addition to providing three ILA Locals with fully functional web-based dispatch applications, during the two week Pilot, Harbor Watch was able to identify significant revenue losses due to errors and ommisions.
(1)    Number of members paying ZERO dues to Int'l
(2)    Annual Projected Loss from ILA Dues to Int'l ($16-$24 Million per annum)

(3)    Local Dues Collected - Revenue Loss
(4)   Fringe Benefit Misclassification - Revenue Loss