About Dispatch Dynamics, Inc.
Dispatch Dynamics, Inc. is a South Carolina company incorporation in 2012.  The company, founded by a woman, was initially focused on the development of Harbor Watch a Maritime Information System, custom-built for the International Longshoremen's Association (ILA).

With direct input from four ILA dispatchers and six ILA presidents, DDI built digital dispatch software that provided transparency and accountability while resolving the complex hiring rules that have plagued the daily operations of maritime labor in seaports for years. 
Harbor Watch performed flawlessly for seven years in three seaports, serving up to 5000 users... with ZERO downtime.
With lessons learned over a decade, DDI continues to enhance the capabilities and performance of their cloud-based dispatch and communications software.  DDI systems are table-driven with no hard-coding. Components can be reconfigured, removed or rebranded to provide digital dispatch applications for any mobile workforce in single or multiple locations.
DDI's flagship product, Harbor Watch Maritime Information System still provides the only web-based dispatch application for labor in the shipping industry.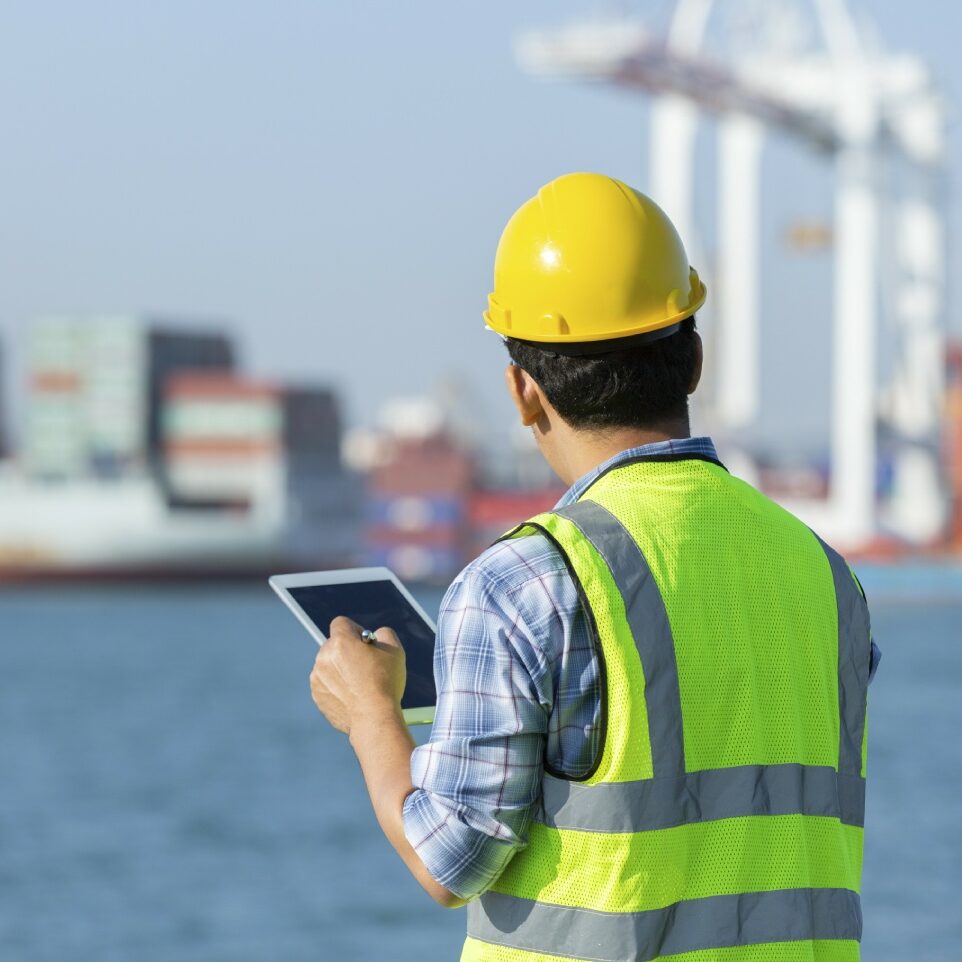 Harbor Watch: The Missing Link in Global Supply Chain
Makhtar Diop,  Vice President for Infrastructure, The World Bank. "In many of our client countries, inefficiencies in the maritime sector result in delays and higher logistics costs, with an adverse impact on the entire economy. Digitization gives us a unique chance to address this issue."
"Beyond immediate benefits to the maritime sector, digitalization will help  countries participate more fully in the global economy, and will lead to better development outcomes."
Inefficiencies in the maritime labor sector result in delays and higher logistics costs, with an adverse impact on the entire economy.
If they are to have an impact on the inefficiencies of maritime, DDI recognizes that continuous improvement with a focus on digital dispatch is central to the software development processes. As the focus on digitization increases, DDI has incorporated new and innovative enhancements to access more actionable, trusted data. The result, a data driven dispatch application that provides new ways to drive growth, mitigate risk and adapt to the ever-changing supply chain.
What is Harbor Watch Digital Dispatch?
Designed for hiring and dispatching labor in the shipping industry,  Harbor Watch is an advanced, multi-phase, cross-platform system. It has enhanced flexibility and configuration capabilities. Cloud-based application accommodates third party integrations with many different user types.
Harbor Watch Continuity of Services
For ten years, DDI has used the same team of dedicated software developers, designers, programmers and hosting servers. DDI focuses on continuity, brand awareness and incident prevention with the goal of maintaining service availability and performance at the highest possible levels. 
Read More about the Benefits of Harbor Watch Digital Dispatch
Requires no installation or additional hardware
Applications are user-friendly, interactive and mobile-responsive
Designed for users with little or no computer skills
Applications are scaleable, table-driven with no hard-coding
Multiple dispatch functions: optical card swipe, drag-and-drop or automated dispatch
​User data backed up every three minutes on triple redundant servers
Schedules and dispatches labor in alpha or seniority order --

online, in real time, every time

Has four craft-based dispatch applications w/interactive labor orders, certification and training modules
SmartScheduler displays real-time work orders with "live" dispatch
Scheduler deploys members with point-of-hire certifications
Insures that all workers meet employer job certifications
Dispatch orders emailed to employers with member photos
Five lightening-fast SMS functions contact members/employees instantly
Virtual Hiring includes remote hiring with instant text messaging
No Power? No Internet? Dispatch from a laptop with mobile hot spot
Functions can be changed "on the fly" by a credentialed user
Applications interface seamlessly with most payroll and time/attendance applications
​Translated into most languages